Are you starting an interior design and decoration business? Your business model is essential for profit-making. There are ways of plugging money leakage in an interior design business. It's the value that you offer interior spaces which in turn generate opportunities for profit. By adding the right values, the management of a design company can grow your fortunes. However, consultations with other professionals and a creative workforce can improve business faster. Here we will share our tips for you.
Functional Websites Improve Business
According to website developers, practical interior design websites create seamless impressions. Usually, interior design enthusiasts want to see what's behind your brand. Corporate websites are essential to brand identity. Online presence promotes platforms for marketing and sales. Like online retail stores, designers can display their portfolio for potential clients. This strategy saves clients from wasting time and money on office visitations. Ask your content writer to add 'killer' calls-to-action.
In the design business, designers need a competitive edge to remain relevant. Also, websites must be user-friendly with clear navigation tools and stunning visuals. A website with inspiring content can engage customers satisfactorily. Adding the physical location of your business, and client reviews give credibility. Additionally, it makes referrals to your business easy.
Manage Client Engagements with Technology
In business, time management promotes productivity. There is no denying that time is money, and interior design clients are often impatient. Design Manager software is an ideal option for balancing work schedules and client engagements. It helps to streamline workflows for designers and architects. With this software, design business owners can track appointments. Most times, remembering essential dates during busy days could be hard. Technology can ease the stress in interior design management.
Asana is another excellent program that manages your project milestones and goals. Your target could be to meet with a specific number of clients weekly. Also, using software to enhance time management can boost the relationship with clients. Don't forget that a happy customer is crucial for business.
Accountability Is Important
The last thing interior design consultants want is a poor return on investment (ROI). Unlike old bookkeeping systems, modern accounting software comes with more features and offers value. These features include scheduling, payroll, invoicing, and vendor communication. Also, the management can audit their payments with functional accounting tools.
Upgrade Your Skills and Take Vacations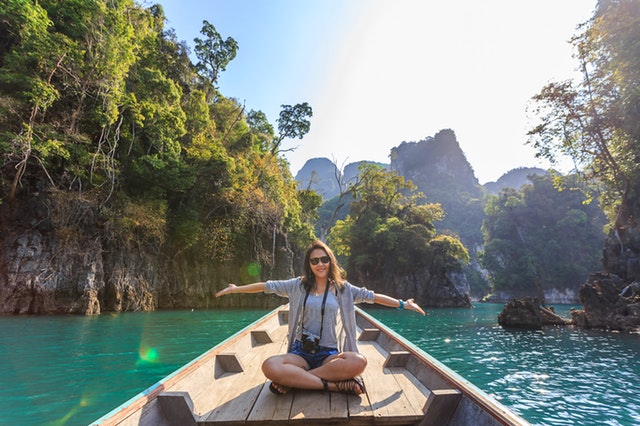 Working all-year-round without taking a break could be counter-productive. Also, upgrading your design skills increases the value of your business. There are flexible online courses that design entrepreneurs can organise for managers and other employees.
However, you don't need to take expensive vacations. Get a travel agent to plan budget trips and book cheap flights. There's no alternative for taking work timeouts. It helps to re-energise the body and promote wellbeing. A productive workforce improves business productivity.
Develop Project Management Skills
If you enjoy project management, it's a skill that increases the value of a business. Most design projects require milestone tracking and reports. You'll need to train your employees to be efficient with project monitoring and implementation. When any design project goes wrong, impatient clients often demand refunds. Usually, customers are on the right side of business because their money is involved. Without project management skills, it will not be easy to ensure good quality.
Choose Your Ideal Client
Not working for every 'Tom, Dick, and Harry' helps to increase focus. Choose your ideal clients by considering their demographics. What type of designs do you enjoy? This answer can guide the application of your skill towards making your clients satisfied. If you like outdoor designs, then go for it!