If you are anything like us, the large 'bathroom reveal' must be the most anticipated part of any dwelling renovation show. With shiny new tap ware, encaustic tiling and luxury freestanding baths, they are the spa-like sanctuaries of our wildest dreams, and place our own porcelain-led spaces very much to pity. Maybe the TV renovations archetype is to blame, but baths are evolving from the practical necessities they once were into a feature of the house — a miniature haven within the house itself.
Chris Ilias, of Sydney's Teranova Tiles and Vanessa Katsanevakis, of Melbourne's Sussex Taps, are just one step ahead of the rest of us when it comes to the trends driving the ever-evolving vortex of toilet and bathroom design. Here are the largest trends they have noticed for this season, and a couple of hints at what is yet to come.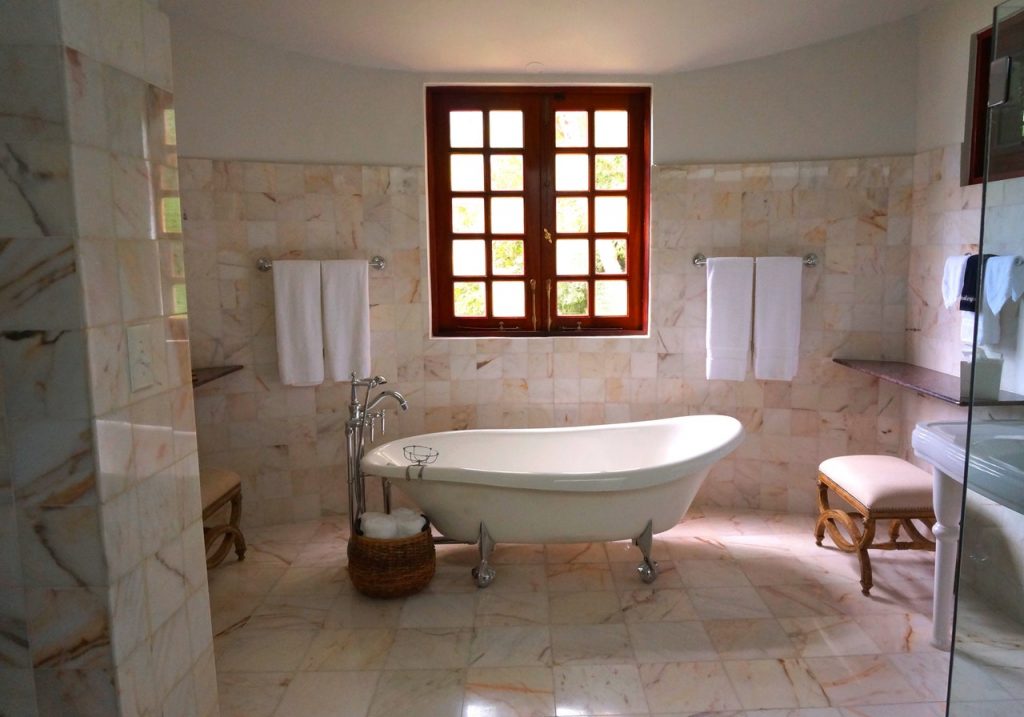 What is old is new
A new trend is for terrazzo and intricate marble mosaic tiles. Terrazzo, a surface material composed of concrete with marble chips, was devised by Venetian mosaic artists in the 16th century and climbed in favour in the 1950's and 1960's.
Chris says terrazzo will "replace concrete" as the next (to tiles) most popular flooring choice in the restroom. It feeds into a different toilet trend towards customisation as people are embracing the bespoke quality and uniqueness that comes from natural terrazzo mosaics.
Square format tiles
While the subway tile trended its way through 2015, and hexagons took over for a short period, Chris says we are going back to the square tile in a large format version.
Customisation
The increase in popularity of the encaustic tile, where different colours of clay are integrated to form a special pattern, shows just how much value people put on customisation in the restroom. When it is more green or more grim you need, make your own encaustic tile with this route. It is not simply tiles, though. For simpler elements to change, people are seeking to tap ware, or even towels to keep up with seasonal colour trends. Find a tradie to help you with installations in your bathroom today.
Organic textures
Coming from the ISH Trade Fair in Frankfurt, Vanessa states concerning tap ware there has been a massive shift abroad from sharp and defined geometric shapes to the organic. While the Australian market might not be quite ready for this yet, we have definitely embraced the change from a high polished appearance into beautiful organic finishes and textures. We are seeing this with the development in taste for gun metals (a cross between black chrome and conventional chrome) and beautiful brushed and matte finishes with tap ware. If you are looking for trade services to help with your installations, Priority One Melbourne is the way to go if you are located in Victoria.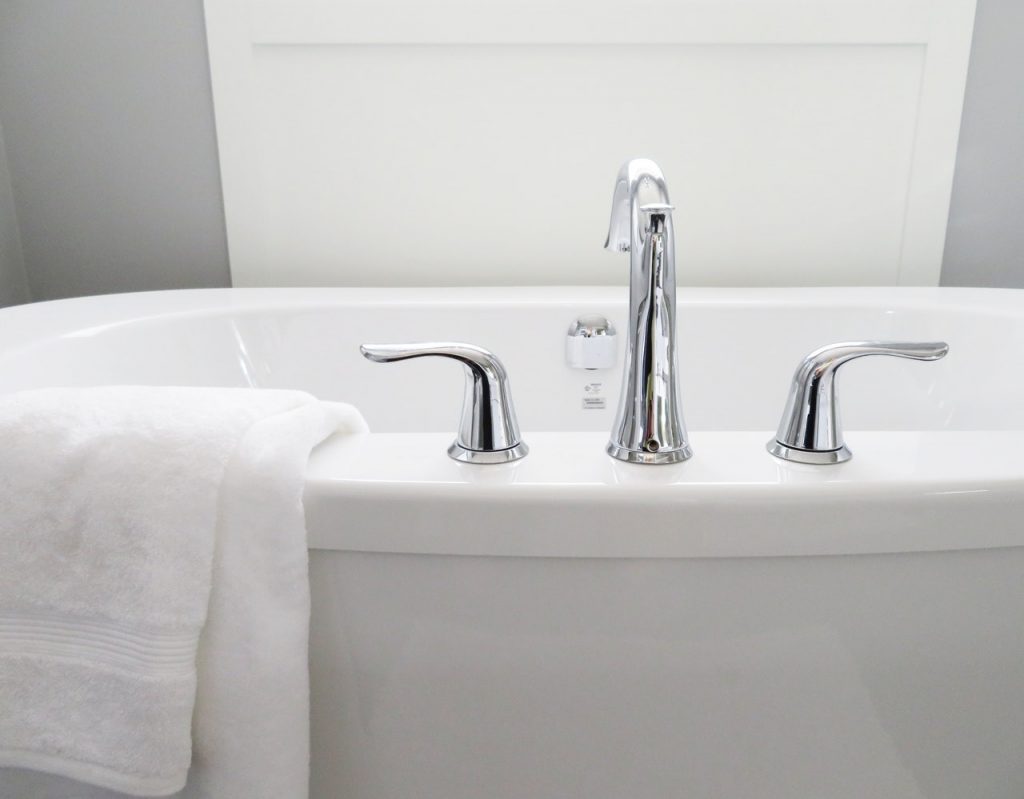 Brass is everywhere
Rose gold has certainly reigned supreme for some time and remains popular. But brass is the most recent member of the golden family to have its second, together with its venerable ancestor, aged brass. Not only in tap ware, as brass is finding its way into tiles and other surfaces; Terrazzo with brass inlays, marble with brass inlays and marble tiles scored and implemented with brass. Perhaps get your general plumbing services to install a new trendy toilet. As brass brings a warmth feeling to the toilet, and dresses up 'cold' surfaces such as marble and adds another layer of texture to tie in with toilet accessories, like towels, candles or soaps.
Expensive tastes
Five years ago marble has been seen as unaffordable to many. Now the market has diversified, there are more choices available, and also a 'luxury' substance like marble, is finding its way into the normal bathroom, one way or another.
Chris says the overall consumer is far more educated today than they used to be, as they understand the difference between wonderful merchandise from Italy or Spain versus a generic ceramic merchandise. The toilet, maybe more than any other area, is a chance to splurge. Why not pick the highest quality tile you are able? Perhaps get your general plumbing provider to install it for you today. It is such a small space that it will not add up as fast as other rooms.
Living finishes
Living finishes is a fantastic fit with the Australian taste towards natural tones and textures as they are the latest to take the toilet market by storm. They're endings that age naturally over the course of time. In light of current trends, uncoated brass is the best example. Lacking the slick top sealant that keeps it looking bright forever, uncoated brass starts to oxidise, weathering over time to undertake a gorgeous, warm patina.
Pink
On a whole, people are becoming less afraid of colour in the restroom. We are seeing this with customisation in various regions of bathroom design, from tiles to tap ware. For more specific, Chris says to look out for the takeover of pink in the next 12 months. Popular from the Art Deco period, pink jewellery have made a comeback, from lipstick pinks into dustier shades.